Humanism
A Catalogue of the Local Flora in Pomona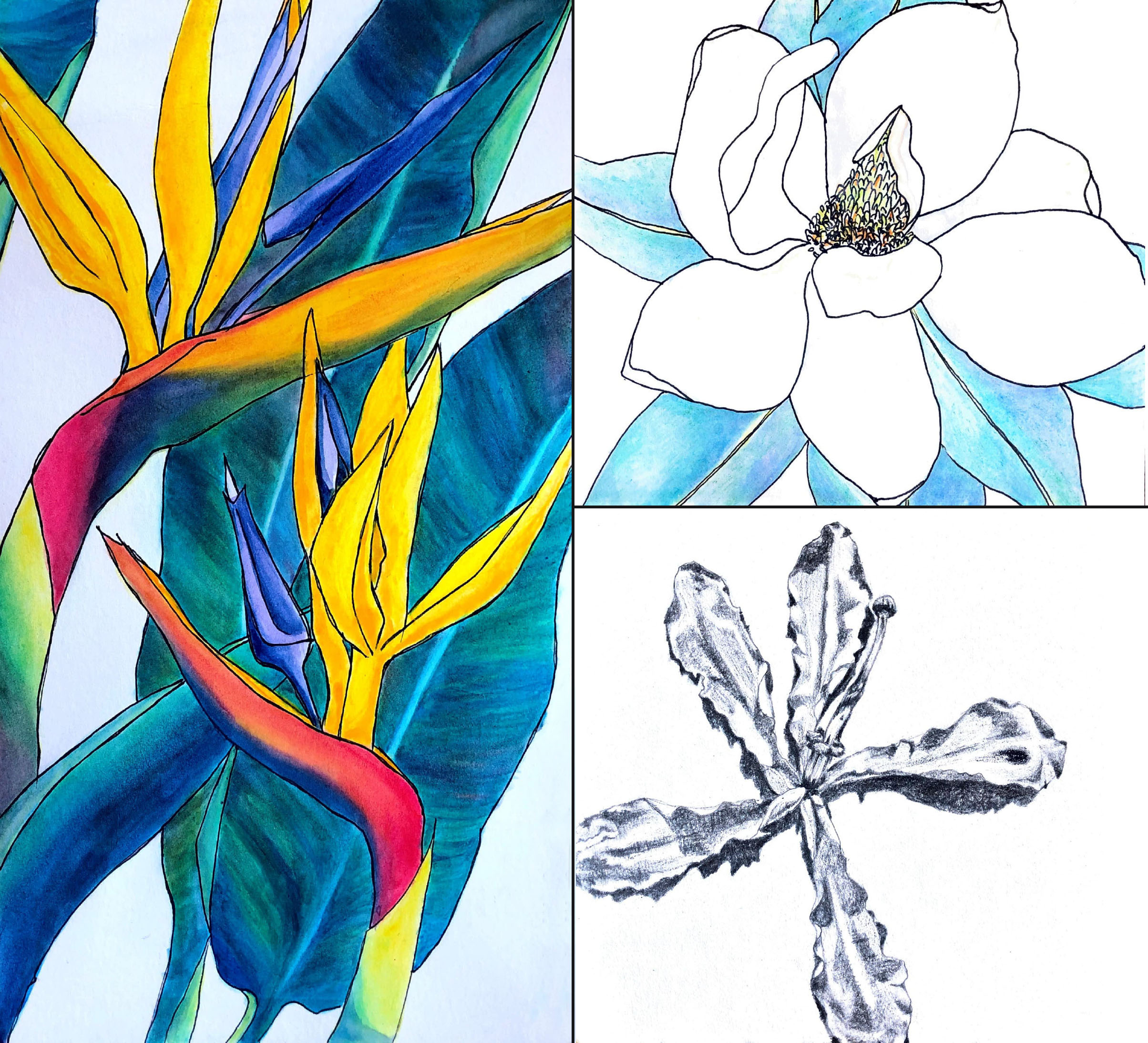 Pearl Valentine Galido
COMP-Pomona student
I moved to Pomona, California from North Wales, Pennsylvania in July. I have been here for almost four months now, but I still know almost nothing about this new place I call home. The pandemic has put a certain twist on my ability to explore and understand my environment. Under any other circumstance, I would have compiled a list of my favorite restaurants and visited every museum by now. But one of the greatest treasures that I have been able to appreciate from a distance is the flora that decorates this southern Californian city. By slowly documenting the flowers in my neighborhood, I have started to build a connection to the beauty of my new home and to my potential to grow here.
"Birds of Paradise" Colored pencil and watercolor on paper.
"Magnolia" Watercolor on paper.
"Silk Floss" Graphite on paper.